Entrepreneurs eye on automation to boost productivity and efficiency while dealing with growing competition. There, robotic process automation solutions come in handy. On one hand, they provide better control over various business operations in a cost-effective way, and, on the other hand, they help entrepreneurs improve the business response time by automating repetitive tasks. No wonder that a survey done from Global Market Insight, Inc, has revealed that robotic process automation (RPA) market size will exceed USD 5 billion by 2024.
One of the biggest benefits of RPA services is it can assist companies irrespective of the size of workforce. Simply put, RPA technology has enough flexibility and scalability to offer to help modern businesses to increase the gross output. As a crucial business initiative, robotic process automation tools can open the doors of new opportunities for your business. However, it is necessary for you to implement it properly in the workplace. Ernst and Young has found that around 30% to 50% of initial RPA projects fail due to various reasons.
Your Handy Tips for Successful Implementation of RPA Services at Workplace
1. Define Scope
Like any other project, you need to define the scope for RPA services at your workplace. It is better to identify, evaluate, plan, and validate the processes before assigning them to the robotic process automation provider. Robotic process automation solutions can give desired results providing continuous evaluation and upgrade throughout the process lifecycle.
2. Proper Documentation
Documentation can help you identify standard and repetitive processes. You need to pay attention to daily tasks with repetitive nature and record their outcome to get a positive impact on your business. Documentation of existing processes can enable you to establish common standards for specific processes and streamline the workflow.

Also Read- Robotic Process Automation vs Machine Learning: What's the Difference?

3. Team Awareness


It is one of the most important aspects of the effective implementation of RPA solutions. You need to involve your team before and during implementing automation. You should make them understand and believe that RPA services are aimed at increasing efficiency. If you want to leverage the maximum benefits of customized RPA solutions, you should spread awareness for adopting automation.
4. Goal-specific Approach
Any automation project has a clearly defined scope and objectives to be fulfilled. However, you need to keep a goal-specific approach to realize its benefits. You can set and manage specific goals and keep on checking the impact of RPA in your business processes. Here, you should count all the stakeholders, employees, and partners while establishing measurable objectives and managing expectations.
5. Skilled RPA Professionals
Keeping aside the big claims of RPA service providers, you need to focus on hiring experienced and skilled RPA professionals for simplifying daily tasks. The process automation tools are built to improve the speed and agility of certain repetitive processes. As technology advances, AI (Artificial Intelligence) converges with RPA to take automation to the next level. Only expert RPA developers can enable you to avail of the advantage of both these technologies in customized software solutions.
6. Automation in Parts
Bringing automation into your business operations is an ongoing process. You need to check the capability and effect of various robotic process automation solutions. You should prioritize the operation for implementing automation. You can segregate various tasks on the basis of efforts and risks. However, all such decisions need to be taken in a short period.
7. Long-term Utilization Strategy
As mentioned in the fifth point, AI has found the place in RPA, and your RPA solutions can be linked with Machin Learning to ensure high-quality, seamlessly-performing chatbots. The integration of futuristic technologies like AI and ML can make RPA solutions capable of yielding long-term benefits. Also, they are ready to adopt changes in the future. In other words, you should consider the utilization value of customized RPA solution for your business.
8. Calculate ROI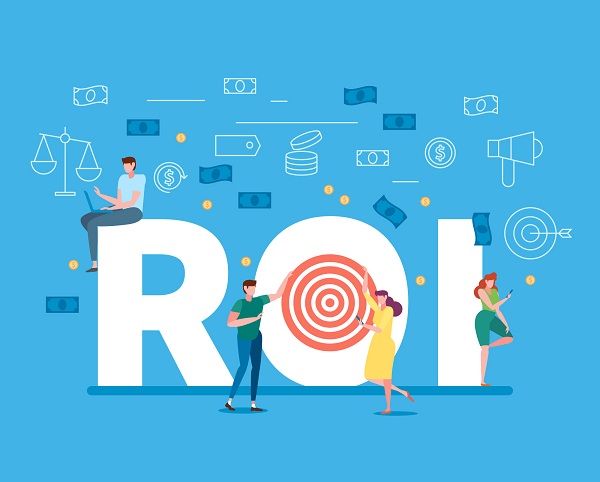 Finally, it is always advisable to measure the success of automation at your workplace. You can simply combine IT and finance by analyzing ROI and documents. It facilitates you to analyze the success of a RPA solution and you can remain assured of the fact that the automation process provides the real value to your company. When RPA services combine RPA with various digital tools, you can get a seamless performance and witness an improvement in productivity.
Bonus Tip- Opt for Readymade Solution- New robotic process automation (RPA) solution development takes more time and requires good resources. So, if you want to save big on time and money, you should go for a readymade tool. You can directly implement such readymade tools in your existing ERP system. But then, it is always better to research well to meet necessary business needs effectively.

Wrapping Up
In a nutshell, we can conclude with the point that customized RPA solutions bring automation in the processes, but your employees should be aware of its impact on daily activities. It is also advisable to assess changes come in the organizational chart and management of job redundancy. These practical tips will help you leverage all the benefits of customized robotic process automation software.
We, at Silver Touch Technologies, give fully customized robotic process automation solutions to the global clientele. We assist entrepreneurs of startups, SMEs, and big enterprises to bring automation and digital transformation in their workplace with our advanced RPA services. Do you want to know more about our RPA methodology? Just send us an email at info@silvertouch.com, and our certified experts will get back to you with the necessary information and quote.