Android 10 or popularly known as Android Q is finally here. On one hand, it has broken Google's tradition of giving names of pudding or desserts to earlier versions like Marshmallow, Oreo, and Pie. On the other hand, it has almost fifty features that can take Android app development services to the next level by offering more privacy, protection, transparency and security to the users. On September 3, 2019, Google launched Android 10 to its Pixel smartphones. From the perspective of
Android developers
, this latest version focuses on three major themes- First, promoting innovation in the mobile arena by supporting foldables and 5G-enabled phones. Secondly, keeping privacy and security at the core while offering more control to the users, and third, maintaining a subtle balance with technology for individuals and families.
Top Features of Android 10
Gesture-based Navigation - The Back Button is officially gone
An iconic back button, Android's signature tool for navigation, is gone in Android 10. Gesture-based navigation method has replaced this button. The search engine giant has already signaled this feature while launching Android Pie, where we had gesture-based navigation for the first time. Users can swipe up to go Home, swipe up and hold to go to Multitasking menu, and swipe from the left or right edge to get the screen back.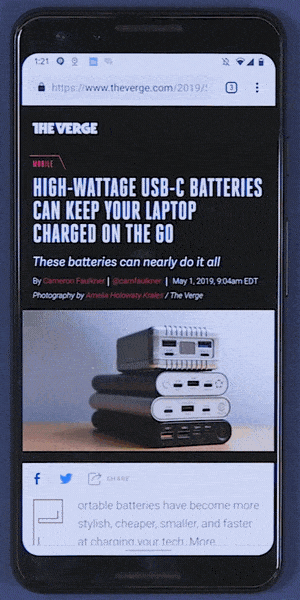 Source:
Apart from complete gesture-based navigation, Android 10 also enables the users to switch back to the two-button system of Android Pie.
Welcome, System-wide Dark Mode
Image Source
Yes, the much anticipated system-wide dark theme is here in Android 10! This theme can be readily turned on or off any time through a Quick Settings toggle. What's more, Google has created an API for developers for enabling their apps to go to the dark theme in line with a system-wide dark mode. In other words, Android app development services are ready to provide you an app that goes in dark mode if the users have a system-wide dark theme is on in their smartphones.
More Theming Options
Image Source
Another good news for users! Android 10 offers a new Theming section in the Developer Options. It means that users can change the theme of their phones with Black, Green, Purple, Ocean, Space, and Orchid hues. It gives one more reason to the users to prefer Android devices. Users can play with different themes as per their mood and interest.
Live Caption
This is a feature particularly designed by keeping deaf or hard-of-hearing people in mind. Live Caption provides real-time captions for almost anything like video, game, podcast, or other form of media. What makes this feature more useful is the fact that it does not require the Internet connection to work. Users can use this feature locally. Android 10 has accessibility settings that include Live Caption option.
Also Read:Google I/O 2019 – All You Need to Know About Keynote Announcements
Improved Privacy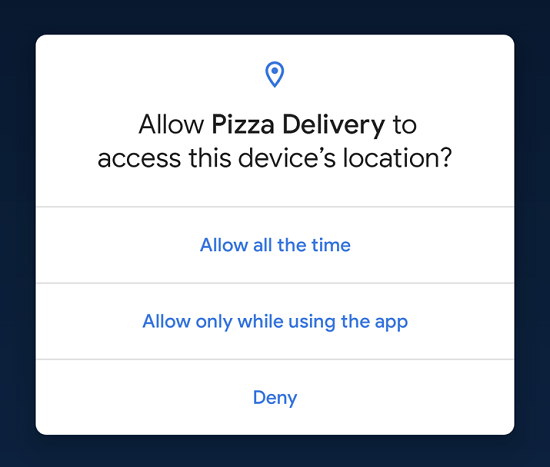 Image Source
Privacy concerns loom large with time, and Google has done their best in Android 10 so far by implementing new features related to app permissions. These features are aimed at providing more control to the users and giving better understanding of what access apps want from your phone. It is noteworthy that now on; the app permission will have a new pop-up that gives users three options-
Allow the particular permission all the time
Allow only when the app is running
No permission at all
Google has developed Android 10 to give users more control over the app's access to the Photos and Videos through runtime permissions. Android 10 has a new "Permissions Usage" page in settings that clearly show which apps are using which permissions along with the filter.
Support for Foldable Phones
Image Source
Foldable phones are yet not popular, but Android 10 has extended support for this futuristic device. Foldable phone-specific features are there in Android 10 to enhance the experience. Google has mentioned that apps can take advantage of foldable devices and other large-screen devices with the help of a number of improvements included. A few examples of such improvements are on Resume and on Pause features that support multi-resume. You can hire Android developers to leverage these features and planning for an enterprise-grade app for foldable phones.
On-device machine learning technology has touched a new height in Android 10 in the form of Smart Replies. This feature enables the users to give one-tap replies to messages from the notification area itself. It can also open the right app for various activities directly from the messaging app. The users need not copy or paste anything to open a specific app.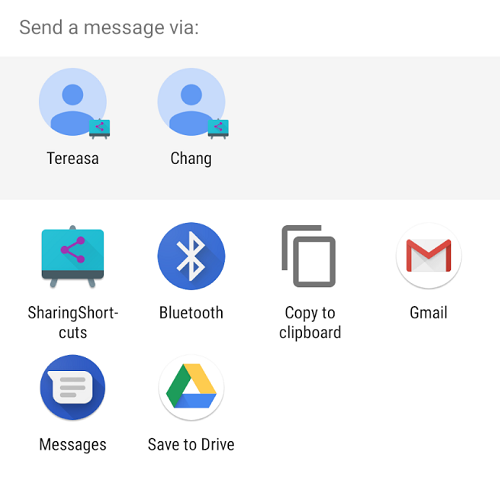 Share menu in various Android versions to date remains complex and boring for the users. Thankfully, Android 10 has addressed this issue with the introduction of 'Sharing Shortcuts' feature. Now, shortcuts are published in advance in the share UI. You can hire Android app developers to offer improved sharing option to your app users. The app users can get a new option in the share menu to share a file or photo.
Enhanced Parental Controls - Digital Wellbeing, Focus Mode, Family Link - Kids will not like for sure!!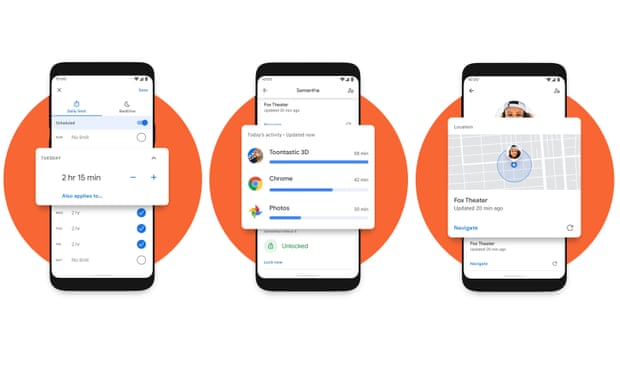 Image Source
The Family Link feature in Android is useful for providing better parental controls. Talking about Android 10, parental controls are given in a separate Digital Wellbeing settings app. Parents can easily set up a new phone or device, link it with their Google accounts, and take control of various aspects including app installation permission, child usage time track, and bedtime setup. Now Dad and Mom will be on top of kids to make their Digital Habits corrected. Further to this Wind Down and Focused mode has been given to have more control on utilization. Focused mode enables users to choose and pause apps which distract them temporarily until come out of Focus Mode.
Image Source
What is interesting in Android 10 is the fact that security updates will come straight from Google Play. We can expect that most of Android 10-compatible devices will get updates every two months. Google will send crucial solutions for privacy and security of the devices from its Play Store and users can get them straightaway. Such faster security updates will help the devices stay protected from hackers. Though many smartphone makers are yet to adopt and come up with new version of Android 10, it is better to
hire Android app developers
to make your business app ready for this latest version. Other than Google Pixel phones, World's leading device makers Xiaomi and OnePlus have already integrated this version in their newer phones. Please click below and check whether Android 10 update coming on your phone or not?
Will my phone get Android 10?
Concluding Lines
To sum up, Android 10 has brought a lot of goodies with it. It is Google's big effort to maintain the subtle balance between the user's expectations and the developer's requirements. It is not just another updated version of Android, but it is capable of taking Android app development and UI to the next level which is more exciting for user and developers both. We expect awesomely innovative apps for Android 10 in the near future. We are reliable Mobile App Development services provider. We can transform your ideas into stunning app that have the potential to win the hearts of your customers and users. Our experienced App Developers can integrate technological advancements to make your business app more robust and elegant. Let's discuss the scope of a customized Android app for your business. Just send us an email at
info@silvertouch.com
.